Efficient Tankless Water Heater Installation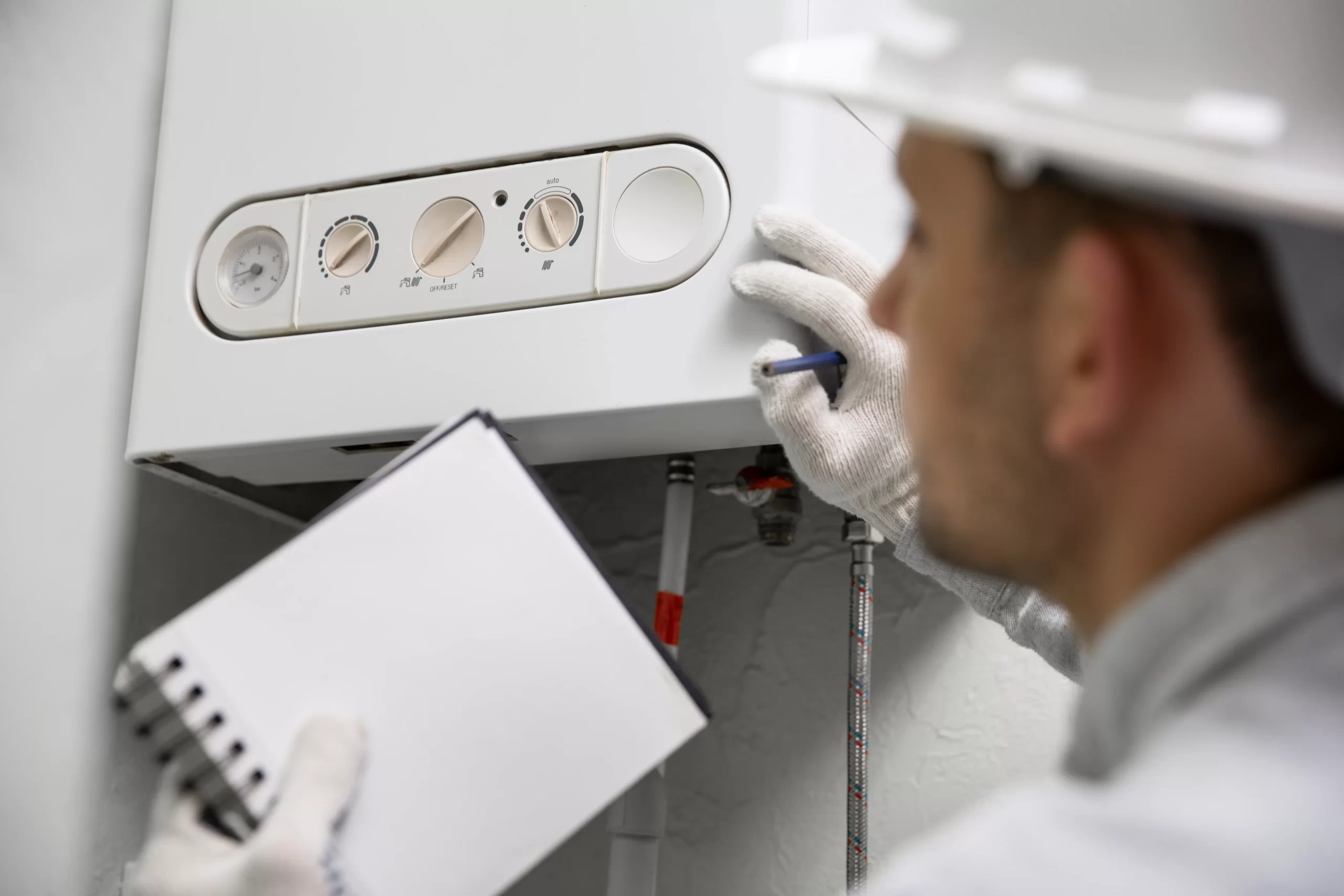 Viking Plumbing And Drain Services Will Install Your Tankless Water Heater
A tankless hot water heater, likewise called an on-demand water heater, just begins to heat water when a need is made by opening a warm water tap, switching on a dish washer, or operating a cleaning machine.
Viking Plumbing and Drain Services offers FREE on-demand tankless water heater estimates throughout Austin Texas and surrounding areas. Get in touch with us today to arrange your visit! We service all of Austin TX, as well as Williamson and Travis areas.
How A Tankless Water Heater Works
No warm water storage tank is called for (thus the "tankless" classification) due to the fact that the water is heated on the way to its destination. The flow of water activates a burner or an electric burner inside the home heating device.
When the faucet is shut, the heat goes off and energy usage quits. Because a tankless water heater removes standby warm loss, you're not paying to continually reheat water in a container.
This makes any type of tankless water heater inherently much more efficient than any kind of tank-type water heater.
High Efficiency Tankless Water Heater
Dr. Energy Saver is changing a dripping, gas-fired hot water heater with an energy reliable tankless water heater. Amongst the many benefits of tankless water heaters is the reality that you never ever run out of hot water, since the water is warmed on demand.
Tank Or Tankless Water Heater?
Tankless water heaters are made use of extensively in Europe, where power prices are a lot greater than they are right here. Studies have actually demonstrated that changing an old tank-type hot water heater with a tankless model can cut water heating expenditures by as much as 45%. Tankless heaters sustained by gas as well as propane are more reliable than electric versions. Power effectiveness isn't the only advantage you appreciate with a tankless water heater. While a tank-type hot water heater can really run out of warm water, a tankless design can give an endless supply, as long as there aren't too many customers at once.
Installing A Tankless Water Heater System
Tankless water heaters are really small. A house-size design is about the size of a traveling bag, and also can be installed on the wall.
Gas-fired versions need to be vented to the outdoors, but most of these utilize direct-vent innovation, which indicates that no chimney is needed.
Instead, exhaust gas is vented outside via a PVC pipeline that prolongs via an outside wall.
That's right! Tankless hot water heater are so good at transferring all the warm from shedding gas to the water, that the exhaust gas is great- so no warm is lost up a chimney! That's how it can use plastic pipeline to wear down out the sidewall of your home instead of up a smokeshaft.
If you want conserving cash on water heating by mounting a tankless water heater, talk with Viking Plumbing and Drain Services regarding a complimentary hot water heater upgrade quote!
We serve Austin, Round Rock, Cedar Park, as well as throughout Williamson as well as Travis counties TX.
Tankless Water Heater Pros And Cons
PROS:
Energy Efficiency: A tankless version cuts water home heating costs by as much as 45%.
Unlimited hot water: Maintains the flow of warm water as long as the faucet is open.
Small size: Provides several installation options for your residence. Long-Lasting: Tankless hot water heater usually last longer than tank-type hot water heater.
No Standby heat loss: There isn't any type of standby warm loss from a storage tank of warm water sitting at all times.
On Demand: When you're sleeping, at the office, or on vacation: it's entirely off. It's only on when you need it to be on.
CONS:
Cost: More pricey than most tank-type hot water heaters. Well Water Transfer: If you have well water with lots of minerals in it, a tankless water heater is not the most effective option.
Begin Saving Energy and Money With A Water Heater Upgrade.