Camera Inspection In Austin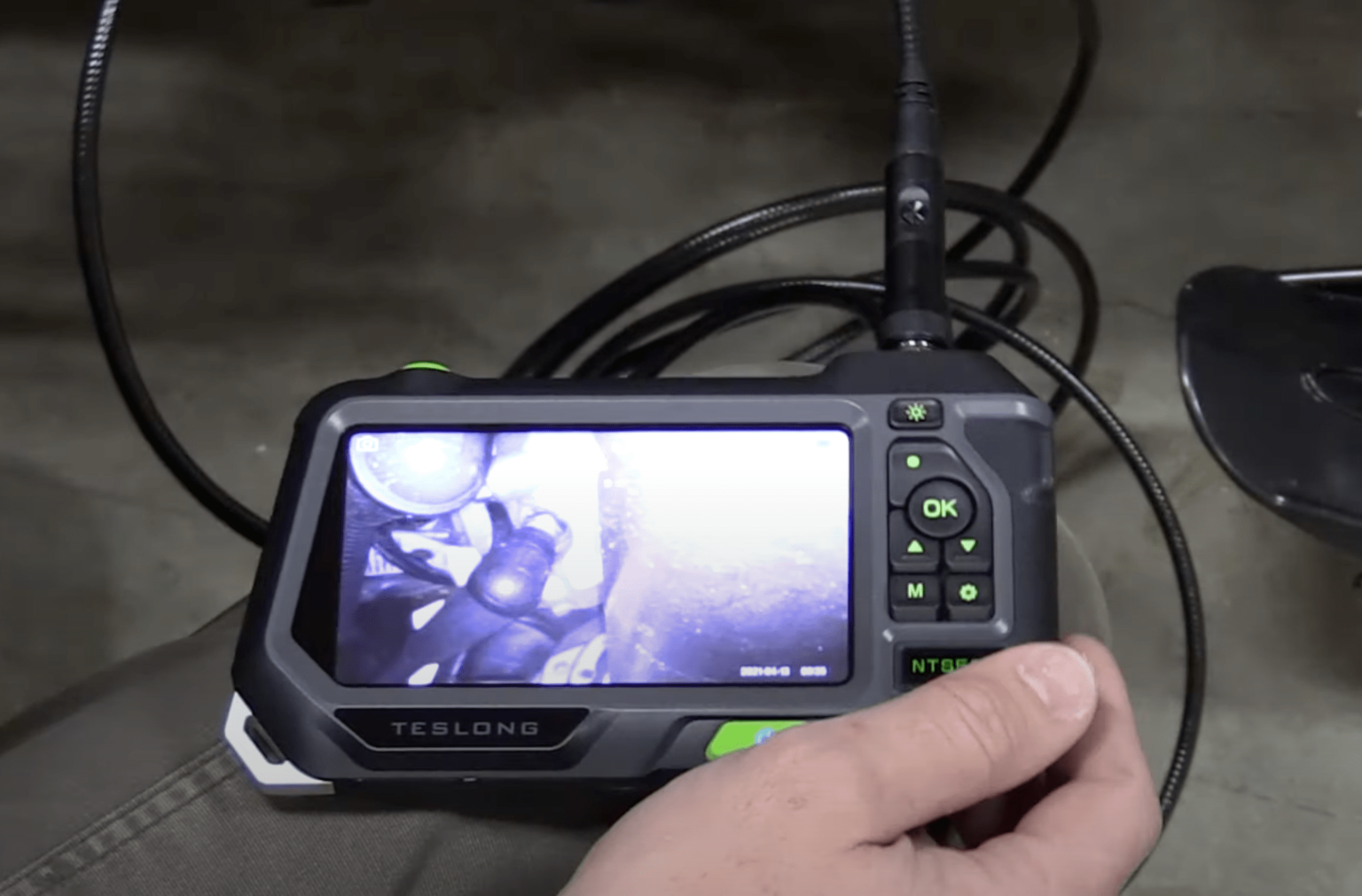 We've Got The Right Camera Inspection Equipment For Your Plumbing System.
Video camera inspection was innovated mostly to check on underground sewer lines. Over time, video cameras have become the most celebrated tools that can be relied on in the plumbing business. We have invested in the best video cameras that are waterproof to enable our plumbing professionals to conduct a thorough visual inspection. This is done to check your plumbing system located beneath your home foundation.
We are proud to have skilled and professionally trained technicians who carry out exceptional sewer camera inspection. By using the high-resolution video camera, they are able to take a better look at the sewer line and examine the drain lines thoroughly.
Our technicians are able to receive the video footage in real-time as it gets transmitted. That is how the real condition of both your drain and sewer lines will be known. From there the necessary step of action is taken as any problems are well viewed right away.
Plumbers With Camera In Austin TX
What we can promise you is our dedication and above all, efficiency. We have been able to uphold our values throughout the years due to our accuracy capabilities. By making use of our plumbing video camera inspection we are able to diagnose any problem and recommend the best solution. The best part of a video camera inspection is aiding in preventing future issues because you get to learn of the problem early enough.
When you feel lost and cannot really understand what is causing your unending plumbing problems, turn to us for a professional video camera inspection. Through our plumbing camera inspection services, we will be able to identify the real problem and pinpoint the cause of your plumbing problem. This is the only way to resolve any plumbing problem before it causes more damage. Our in-depth video camera observation makes it possible to avert any other plumbing problem that may arise.
 Once our plumbing professionals are done with a plumbing camera inspection, they take another step of providing you with options meant to repair what has broken down. Early detection is always advised for this prevents major plumbing problems from cropping up. We do our best to ensure that we prolong the lifespan of your entire plumbing system. This way your home will not come to stop rather it will keep on running smoothly. 
How Camera Inspection Can Help You
There are many reasons why you may need plumbing video inspection;
When you want to inspect a new home – This goes a long way in ensuring that you do not carry the burden of previous homeowners. A video camera inspection will enable you to know if everything in the plumbing system is working well.
Lost items – When you happen to lose something of sentimental value all you can think about is retrieving it. This is where you need a video camera inspection especially if that lost item has gone down the drain.  With our video inspection cameras, we can assist you to retrieve what you have lost fast.
Septic systems – Damaged septic systems can cause grave danger to your health. This is why it is paramount to carry our regular septic system video camera inspection to keep everything in check. Once a problem is detected it can be handled early enough to prevent further damage. You will also get to know when it is time to do repairs or normal maintenance.
Remodeling – Well if you want to remodel any part of your property, it is good that you do a video camera inspection. This is to ensure that your plumbing system is strong enough to handle any new additions without posing any problems.
Schedule Video Camera Inspection Today
Our sophisticated, high-tech, waterproof plumbing video camera enables you to tackle any plumbing problem. This way you will also save time and money. Our professional plumbers will detect the problem fast and work on it preventing further damage. A video camera inspection is a great technology when it comes to identifying the root problem cause without breaking down your home. If you have been experiencing frequent plumbing problems, call our highly experienced plumbing experts for a fast and effective diagnosis. 
If you want to do away with future plumbing problems like a slab leak, then take advantage of our video inspection services today. This is the best way to do away with emergencies that cause distractions to your routine. Do not allow anyone to come to rip your house apart in the name of detecting a problem when you can use our efficient video camera inspection services. We guarantee you that we will not let you down. We are the best at what we do.