Few things are as important as a working plumbing system for modern comfort. Many of us take for granted the ability to easily get clean water and dispose of garbage until a pipe burst or a drain clogs. In those instances, we realize how important plumbers are to our comfort.
The honest and affordable plumbing services have become more popular in recent years. Consumers are becoming more conscious that plumbing issues shouldn't be expensive and that honesty and integrity should be the foundation of any plumbing service. This essay defines honest and economical plumbing and why it matters.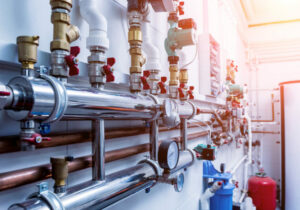 Trust Matters:
Trust underpins honest, inexpensive plumbing. When you let a plumber into your house or business, you trust them with vital infrastructure. They should accurately diagnose the problem, give a reasonable estimate, and fix or maintain efficiently. Transparency builds trust, and an honest plumber will describe the problem and proposed solution in simple words.
Price transparency:
A trustworthy plumber has transparent pricing. Customers should know the expenses before starting work. This eliminates hidden costs and bill surprises. Trustworthy plumbers provide upfront estimates for labor, supplies, and any additional fees. This transparency lets clients make informed decisions and avoids them from feeling taken advantage of when the bill arrives.
Good Work:
Quality should never be sacrificed for affordability. Honest plumbers take pleasure in their work and perform high-quality repairs and installs. Cutting corners may save money in the near term, but it might lead to problems and higher costs afterwards. Honest plumbers save consumers time and money by executing the work right the first time.
Quick Response:
Since plumbing crises can happen at any time, an honest plumber knows the urgency. They respond quickly to service inquiries because delays can cause more customer harm. An honest plumbing service can fix a ruptured pipe, a broken water heater, or a hard clog.
Education, Prevention:
Unbiased plumbers solve immediate issues and teach consumers how to maintain their plumbing systems. Avoiding plumbing mishaps is one of their preventative strategies. This proactive strategy helps consumers maintain their plumbing and prevent future issues.
Community Engagement:
Honest plumbers are often community-based. They value giving back and may support local initiatives or charities. This community involvement shows their dedication to their craft and the well-being of their clients.
Honest and economical plumbing is about trust, transparency, great workmanship, timely responses, and education, not only fixing pipes and drains. Plumbing should be available to all without compromising quality. When you locate a reliable, economical plumber, you invest in peace of mind as well as plumbing.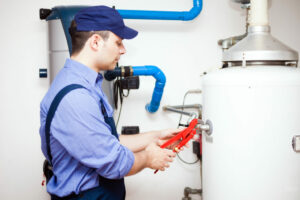 Finding an Honest, Affordable Plumber
Few house maintenance tasks are as important as plumbing. Find a competent plumber for a sudden burst pipe, a chronic leak, or a troublesome water heater. Finding an honest, economical plumber can be like traversing a labyrinth. Having so many options and considerations might be overwhelming. This post will guide you to an honest, affordable plumber.
1. Request Advice:
Asking friends, relatives, or neighbors for plumber recommendations is one of the best methods to find one. Trust your friends' recommendations, which are generally based on personal experience. If someone you trust had a good plumbing experience, they may be a good fit for you.
2. View Online Reviews:
Consumers value online reviews in the digital age. Homeowners can review plumbers on Yelp, Google, and Angie's List. Reading reviews can reveal local plumbers' cost, quality, and professionalism. Reviews are helpful, but it's important to evaluate the overall sentiment rather than particular negative comments.
3. Check License and Insurance:
Before hiring a plumber, check their license and insurance. Licensed plumbers are trained and certified to do plumbing work safely and efficiently. Plumbers need insurance to cover accidents and damage. A trustworthy plumber will show their license and insurance.
4. Get Multiple Quotes:
Don't hire the first plumber. Multiple plumber bids will assure a fair and competitive price. Be descriptive about the work you need done to get accurate and competitive quotations. You can compare plumber prices using this method.
5. Inquire:
Ask questions when you've restricted your choices. Ask the plumber about their approach to problem-solving, experience with similar plumbing difficulties, and timeline. Honest plumbers will acknowledge your worries.
6. Check Warranties:
Plumbers with good reputations give warranties. Ask about plumbing warranties and guarantees. A warranty shows a plumber's trust in their work and gives you peace of mind if problems emerge afterward.
7. Assess Communication:
Pay attention to the plumber's communication. Professionalism includes prompt responses and respectful communication. Understanding the scope, expected cost, and project obstacles requires effective communication.
8. Trust Your Gut:
In the end, choose a plumber by instinct. If a plumber feels off or you have misgivings, keep looking. Your plumber should make you feel secure and comfortable.
9. Check References:
While online reviews are helpful, plumbers should be asked for client references. Contacting these references can reveal the plumber's work ethic, reliability, and performance. This is a chance to hear from plumber customers who can attest to their honesty and pricing.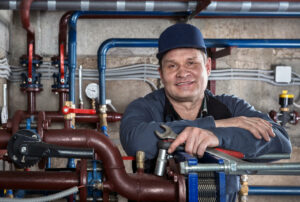 10. Long-term relationships:
A reliable plumber might be beneficial over time. A trustworthy plumber who provides honest and economical services is a solid resource for future plumbing issues. They learn your plumbing system and history, making future repairs and maintenance more efficient. Customer loyalty frequently earns priority scheduling and discounts or special incentives.
11. Watch Out for Red Flags:
Beware of red signals when looking for a trustworthy, economical plumber. Concerns should be raised about plumbers who demand significant advance payments, don't provide written estimates, or pressure rapid judgments. Honest plumbers explain their cost and method so you may select without pressure. Prioritize plumbers who care about your satisfaction and comfort of mind.
Patience and diligence help you choose an honest, economical plumber. Remember that choosing the best plumber is an investment in your home's plumbing system. Following these procedures and being selective can help you find a plumber who prioritizes honesty, cost, and your plumbing needs.
Finally, hiring an honest and economical plumber requires study, suggestions, and thorough examination. Following these steps and taking your time in the selection process can help you choose a plumber that provides quality service at a fair price. Remember that the appropriate plumber can improve your plumbing system's safety and functionality.